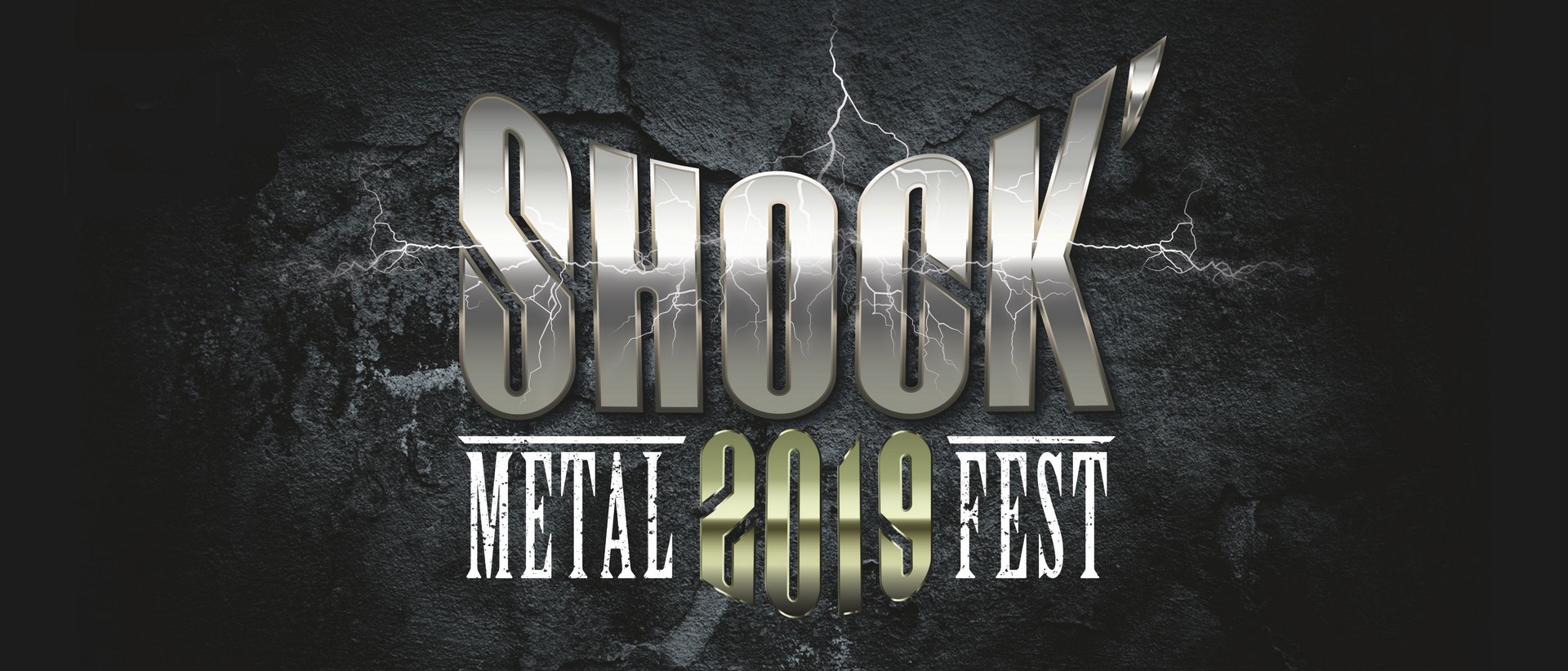 Nel panorama genericamente piuttosto asfittico della nostra provincia di Imperia a volte capita che grazie all'iniziativa di un gruppo di persone abili e volenterose, nello specifico gli organizzatori Sonzogni, Vanders, Masala e Atzori del Barbone in Rock, si possano verificare eventi decisamente fuori del comune, degni di zone del paese decisamente molto più rilevanti ed in vista. È quello che è successo sabato 15 giugno 2016, data in cui si è tenuta la prima edizione dello Shock Metal Fest presso il Pala Bigauda nel comune di Camporosso.
Apertura cancelli
Un evento decisamente notevole che ha preso il via in maniera scintillante alle ore 18 con un'esibizione di Pole Dance Acrobatica ad opera del gruppo Pinkpolegym composto da Chiara Peirone, Alexandra Rizzi, Linda Drago, Marion Sanchez Carenate e Hemachandra Jihara.
Le cinque ragazze hanno intrattenuto il pubblico con le loro complesse ed eleganti figure e con le loro doti atletiche al ritmo di una colonna sonora che mescolava brani metal, rock e altri di tradizione più celtica e melodica.
Gli astanti hanno apprezzato molto l'esibizione, anche grazie all'accompagnamento contestuale di un efficace servizio di ristorazione e buffet che ha soddisfatto i palati più esigenti con pasta, carne, salsicce, porchetta, patatine e quant'altro.
Ma per quanto delizioso non è stato certamente il cibo la portata principale della serata. Subito dopo la pole dance ci si è spostati in area arena: una suggestiva gradinata circolare dove è stato possibile iniziare a godersi i brani dei gruppi musicali chiamati ad intervenire allo spettacolo.

La prima band di supporto ad aprire il concerto mentre ancora la luce del tardo pomeriggio illuminava di tinte cangianti il Pala Bigauda (nonostante un cielo un pochino nuvoloso) è stata quella degli Shockin Head.
La formazione ligure, attualmente composta dal cantante Daniele Sedda, dal chitarrista Zac Vanders, dal basso Black Ale e dal batterista Tore Di Giovanni, ha riscaldato il pubblico con una selezione dei suoi pezzi migliori per lasciare poi il posto agli Skeletoon, una giovane e dinamica band ventimigliese, autodefinentesi "nerd power metal". Fra una cover degli Helloween e un brano originale, un omaggio ai Goonies e un pezzo più graffiante, infatti, i brillanti ragazzi capitanati dal vocalist Tomi Fooler (per citarli tutti: Giacomo "Jack" Stiaccini al basso, Henry "Sydoz" Sidoti alla batteria, Andy "K" Cappellari alla chitarra e Fabrizio "Fabro" Taricco alla chitarra ritmica) hanno proseguito il festival con un'esibizione all'insegna del divertimento e dell'energia.
Rhapsody of Fire a Camporosso
Ma tutto questo nulla sarebbe stato se alla fine non fossero arrivati loro. La band principale, quella per la quale gran parte del pubblico aveva trattenuto ansiosamente l'attesa. Mentre la luna piena filtrava dalle nubi conferendo un fascino particolare all'atmosfera, si innalzava il vessillo dei Rhapsody of Fire, la band triestina che quelli con qualche annetto in più fra noi si ostinano ancora a chiamare semplicemente I RHAPSODY. I fasci di luce hanno illuminato la notte, il fumo colorato si è innalzato e la più celebre e probabilmente la migliore band di power metal italiano ha fatto il proprio ingresso sul palco. Un turbinio di emozioni mentre il cantante Giacomo Voli (che ormai ha stabilmente sostituito con valore da alcuni anni la voce storica della band Fabio Lione) ha scatenato il pubblico con la propria potenza vocale ed i propri acuti. Oltre a presentare diversi pezzi dalla loro più recente fatica "The eight mountain", parte della loro nuova saga fantasy musicale, non sono mancati i brani più tradizionali tanto ambiti dai fan di vecchia data.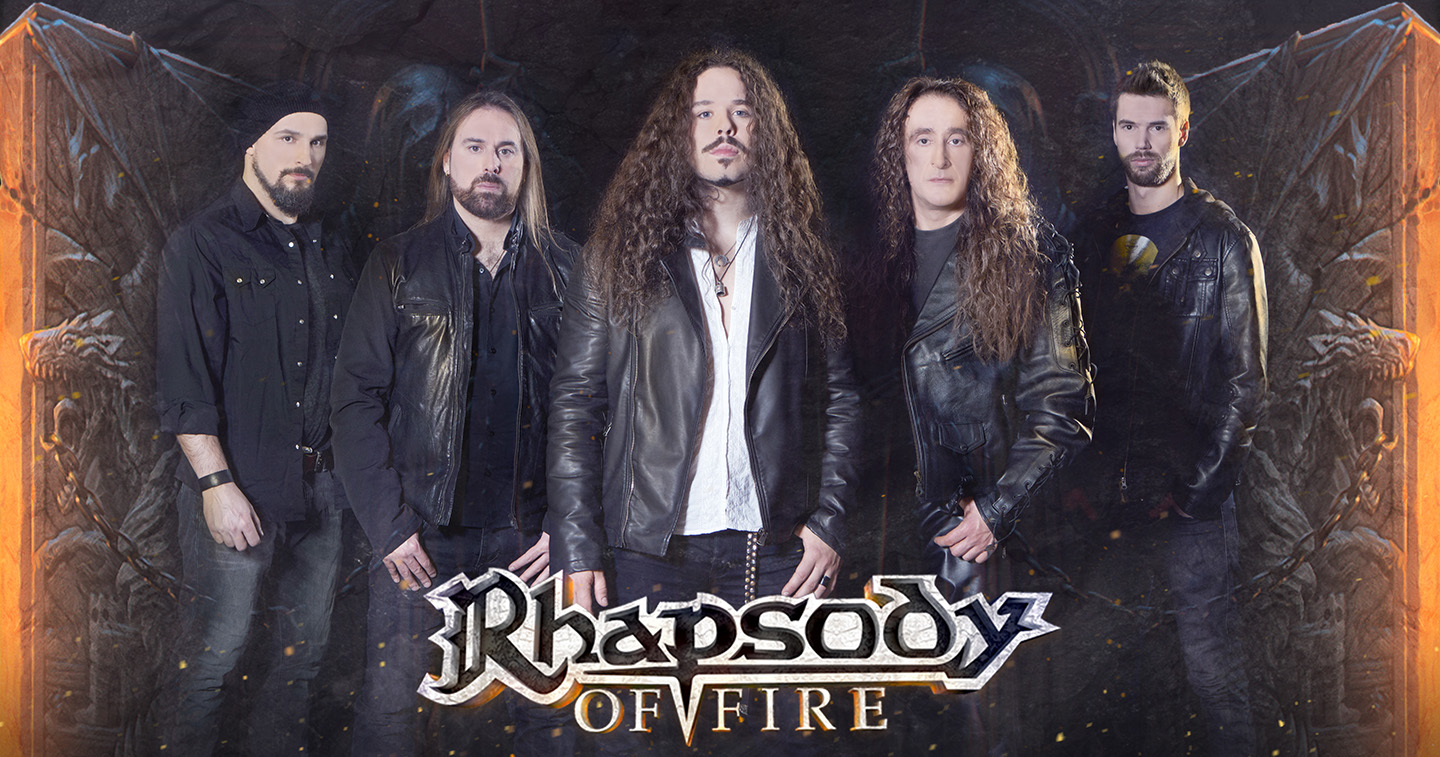 Il compositore e leader storico Alex Staropoli (unico superstite della line-up più classica ed originaria del gruppo), il chitarrista Roberto De Micheli (una vecchia conoscenza, in quanto presente fin dalle origini, quando il gruppo si chiamava ancora Thundercross), il bassista Alessandro Sala, il batterista Manu Lotter e – ovviamente – il cantante Giacomo Voli hanno ripercorso la Storia, ritornando alla "Simphony of the Enchanted Lands" che aveva dato la celebrità alla band, dandoci dentro con classici del repertorio come "The Great March of the Swordmaster", "Holy Thunderforce", "Dawn of Victory" o la leggendaria "Emerald Sword" che ha chiuso il concerto fra le acclamazioni del pubblico pogante e festante.

Un commento a caldo
Un pubblico che ha reagito con entusiasmo all'evento: cospicuo, caloroso, coinvolto. Il protagonista insieme alla band di una bella festa che è giusto e anzi doveroso che si possa ripetere l'anno prossimo con una seconda edizione, come pure auspicato dal Primo Cittadino di Camporosso, Davide Gibelli (anch'egli entusiasta) durante i saluti finali. Un auspicio che si spera si possa concretizzare in un ulteriore aumento dei numeri e – perché no? – magari in un affiancamento a band italiane di tale valore anche di gruppi di spicco provenienti da altri paesi esteri, allo scopo di rendere questo splendido festival qualcosa che nel tempo possa travalicare i confini della provincia e richiamare pubblico e turismo anche da altre realtà e da altri paesi europei.
Ma per il momento è bene godersi quello che si ha e per questo: gloria perpetua alla prima edizione dello Shock Metal Fest di Camporosso.