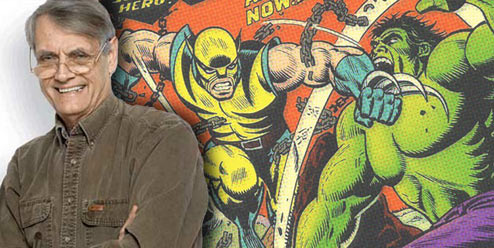 È morto oggi, all'età di 75 anni, il disegnatore statunitense Herb Trimpe, noto principalmente come uno dei principali disegnatori di The Incredible Hulk e per essere stato il primo disegnatore di Wolverine.
Aveva iniziato la carriera alla Dell Comics, occupandosi principalmente di fumetti western. Nel '67 era passato alla Marvel Comics e qui è rimasto per oltre trent'anni.
In questo periodo disegna fumetti quali Kid Colt Outlaw, Nick Fury, Agent of S.H.I.E.L.D., Rawhide Kid, Two-Gun Kid e inchiostra Tales to Astonish, Strange Tales e Ghost Rider.
Verso la fine degli anni '60 gli viene affidato The Incredible Hulk e per circa sette anni è il disegnatore principale della serie disegnando praticamente tutti i numeri dal 106 al 193.
In questi anni disegna anche quasi tutti i numeri di Godzilla (1977-1979) e viene impiegato saltuariamente in tantissime testate diverse: Amazing Adventures, Astonishing Tales, Avengers, Captain America, Godzilla, Iron Man, Planet of the Apes, Shogun Warriors, What If…?.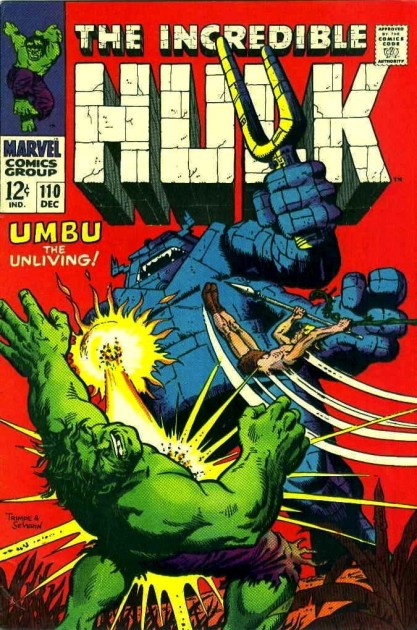 Tra la fine degli anni '70 e gli anni '80 torna ad occuparsi di Hulk come disegnatore di The Defenders. Disegna inoltre tutta la serie Shogun Warriors (1979-1980) e la serie G.I. Joe Special Missions (1986-1989), oltre a disegnare alcuni numeri di Transformers, The Spectacular Spider-Man, Savage Tales, Marvel Team-Up, Machine Man, Ghost Rider e G.I. Joe a Real American Hero.
Quando a metà degli anni '90 la Marvel va in crisi, lascia il fumetto per tornare all'Università laureandosi in Arte nel 1997 e cui fa seguire un master. Torna quindi a occuparsi di fumetto negli anni 2000 disegnando BPRD: The War on Frogs per Dark Horse e una storia di otto pagine in King-Size Hulk #1 per la Marvel. Nel 2010 disegna una copertina per Savage Dragon (Image Comics) per poi tornare a disegnatore alcuni numeri dei G.I. Joe per IDW.
Uno però dei meriti principali per i quali Herb Trimpe sarà sempre ricordato è sicuramente l'aver creato o co-creato graficamente alcuni storici personaggi dell'universo Marvel quali Wolverine, Doc Samson, Jamie Braddock, Macchia e Wendigo.