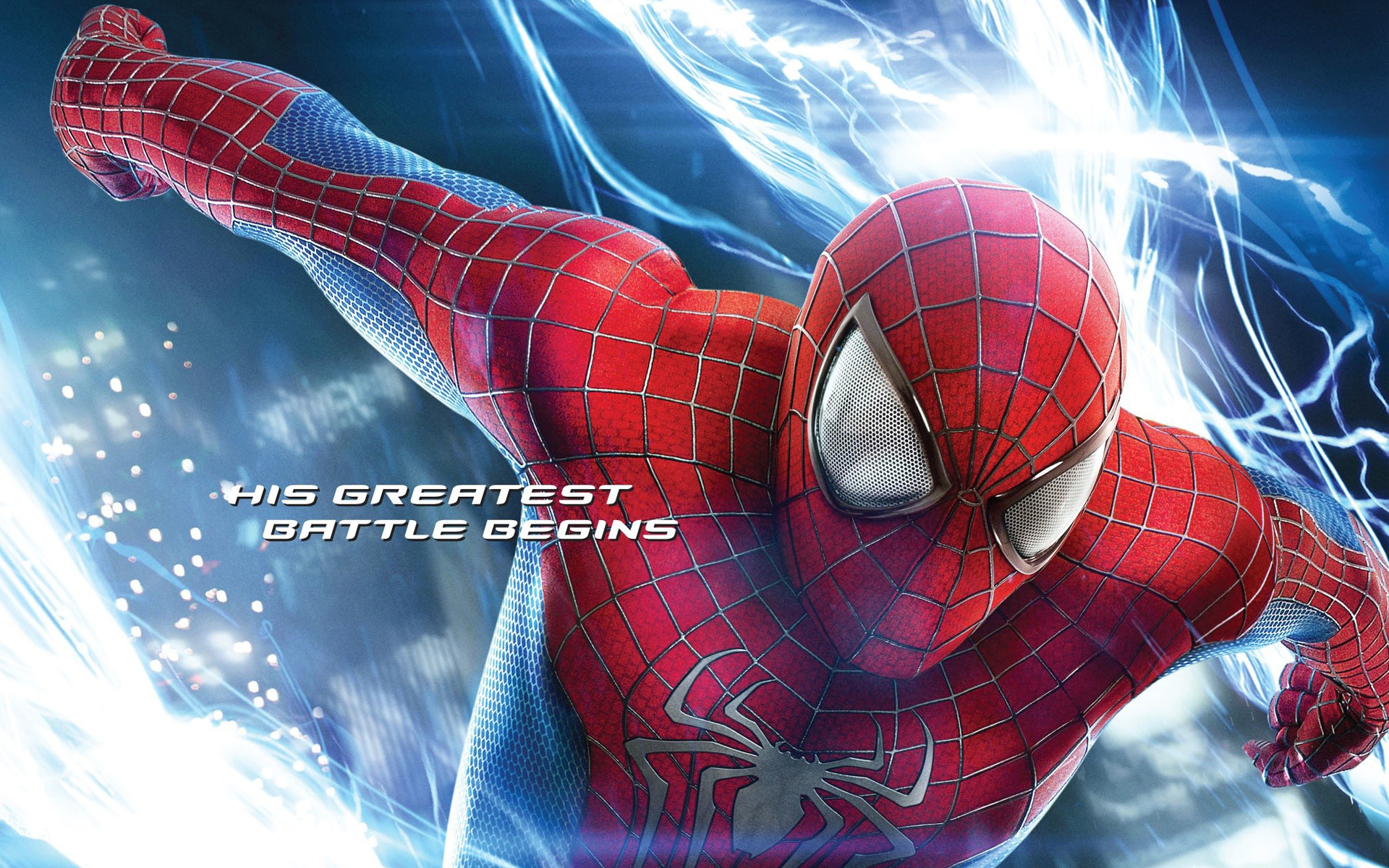 Eccoci al grande giorno per gli appassionati della nuova saga The Amazing Spider-Man: questa sera (anche se in molte sale credo sia uscito già ieri) arriverà in sala The Amazing Spider-Man 2 – Il potere di Electro.
La nuova saga di diretta da Marc Webb e con protagonista Andrew Garfield non è stata accolta in maniera univoca dai fan. Molti l'hanno preferita a quella diretta da Sam Raimi e interpretata da Tobey Maguire, mentre molti altri, e mi metto in questa seconda categoria, parteggiano decisamente per Spider-Man.
Che poi lo so, Spider-Man 3 faceva abbastanza cagare, però Spider-Man 2 è probabilmente uno dei miglior comics-movie visti in questi 15 anni di film Marvel. Quindi, in media, per ora Saimi batte di gran lunga Webb.
Forse anche per un discorso di onestà. Una cosa che non ho mai perdonato a The Amazing Spider-Man è di proprio intitolarsi… The Amazing Spider-Man. Mi sembra evidente che l'intenzione dei produttori di avvicinarsi più a un universo Ultimate che non entrare nel solco del classico come il titolo della collana storica farebbe pensare. Chiamalo Ultimate Spider-Man e posso venirti dietro. Chiamalo The Amazing Spider-Man e mi aspetto, anzi quasi pretendo, che Electro abbia un costume verde e giallo e non che sia una specie di Dottor Manhattan di colore.
Comunque il file non l'ho ancora visto quindi no mi sento di giudicarlo a scatola chiusa. Ne riparleremo. Per ora voglio solo presentarvi il cast principale e, per i non lettori, le loro controparti fumettistiche (per Electro mi sono rifatto al più recente cartone animato dato che la versione fumettistica classica non "c'azzeccava" niente"). Voi che ne pensate? Chi sono i più e i meno azzeccati?