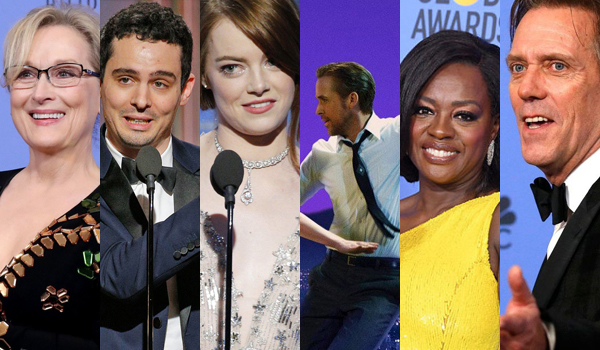 Si è svolta l'8 gennaio a Beverly Hills la 74ª edizione della cerimonia di premiazione dei Golden Globe, uno dei più importanti premi americani dedicati al cinema e alla televisione. Ad assegnarli una giuria di circa novanta giornalisti della stampa estera americana.
Per quanto riguarda i film "commedia o musicale" ha stravinto il musical La La Land, che si è portato a casa ben sette statuette: Miglior film, Migliore attrice (Emma Stone), Miglior attore (Ryan Gosling) oltre a Miglior regia, Miglior sceneggiatura, Migliore colonna sonora e Miglior canzone.
Più combattuta la categoria film "drammatici": Moonlight ha vinto come Miglior film, Miglior attrice Isabelle Huppert per Elle, Miglior attore Casey Affleck per Manchester by the Sea.
Nella categoria Miglior film d'animazione, curiosamente troviamo a contendersi lo scettro ben due "classici Disney", ovvero Zootropolis e Oceania. Era da anni che non succedeva (almeno, così mi pare di ricordare). A spuntarla è stato Zootropolis, anche se io probabilmente avrei votato Kubo e la spada magica.
Gli altri premiati della categoria cinema sono: Elle come film straniero, Viola Davis per Barriere e Aaron Taylor-Johnson per Animali notturni rispettivamente attrice non protagonista e attore non protagonista.
Passando invece ai premi dedicati alla serie televisive, una delle rivelazioni dell'anno è sicuramente The Crown: la serie sulla vita della regina Elisabetta II prodotta da Netflix si è aggiudicata i premi per la Miglior serie drammatica e la miglior attrice (Claire Foy). Miglior attore drammatico nientepopodimeno che Billy Bob Thornton per il suo avvocato McBride in Goliath.
Per quanto riguarda invece le serie di genere "commedia o musicale", la più apprezzata si è rivelata Atlanta che oltre alla Miglior serie si è aggiudicata anche il miglior attore (Donald Glover). Miglior attrice Tracee Ellis Ross per Black-ish.
Per le miniserie o i film per la televisione, le preferenze sono cadute su The People v. O. J. Simpson: American Crime Story come miglior miniserie e per la migliore attrice (Sarah Paulson). Tutti gli altri premi sul cast sono, però, andati ad un'altra serie, la co-produzione USA-UK The Night Manager, che si è aggiudicata: attore protagonista (Tom Hiddleston), attrice non protagonista (Olivia Colman) e attore non protagonista (Hugh Laurie).
Golden Globe alla carriera all'attrice Meryl Streep (che di Golden Globe in carriera ne ha vinti ben 8, oltre a infinite nomination). Miss Golden Globe le tre giovanissime e belle figlie di Sylvester Stallone: Sophia Stallone, Sistine Stallone e Scarlett Stallone.
Miglior film drammatico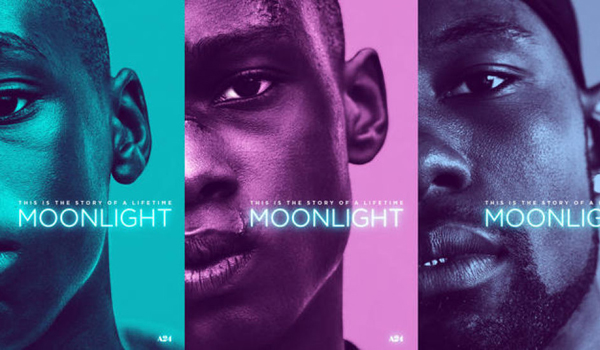 Moonlight, regia di Barry Jenkins
La battaglia di Hacksaw Ridge (Hacksaw Ridge), regia di Mel Gibson
Hell or High Water, regia di David Mackenzie
Lion – La strada verso casa (Lion), regia di Garth Davis
Manchester by the Sea, regia di Kenneth Lonergan
Miglior film commedia o musicale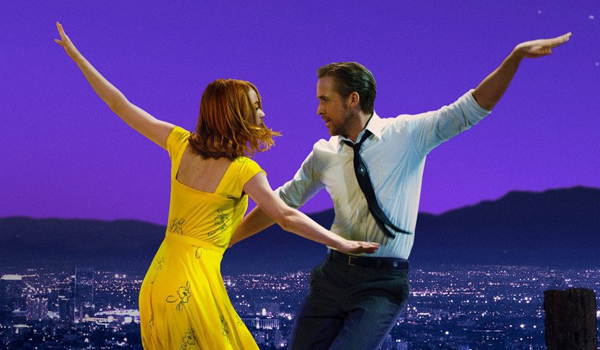 La La Land, regia di Damien Chazelle
20th Century Women, regia di Mike Mills
Deadpool, regia di Tim Miller
Florence (Florence Foster Jenkins), regia di Stephen Frears
Sing Street, regia di John Carney
Miglior regista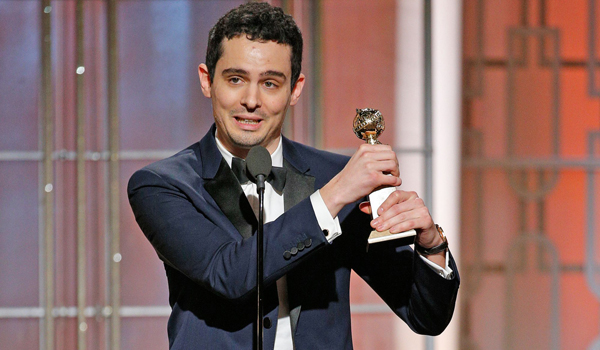 Damien Chazelle – La La Land
Tom Ford – Animali notturni (Nocturnal Animals)
Mel Gibson – La battaglia di Hacksaw Ridge (Hacksaw Ridge)
Barry Jenkins – Moonlight
Kenneth Lonergan – Manchester by the Sea
Migliore attrice in un film drammatico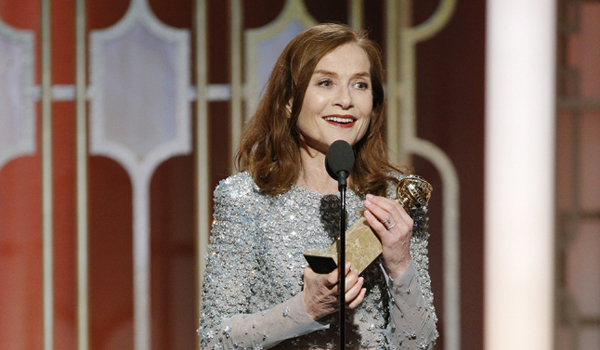 Isabelle Huppert – Elle
Amy Adams – Arrival
Jessica Chastain – Miss Sloane
Ruth Negga – Loving
Natalie Portman – Jackie
Migliore attore in un film drammatico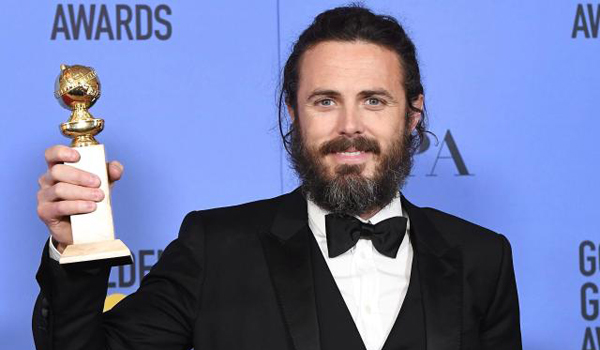 Casey Affleck – Manchester by the Sea
Joel Edgerton – Loving
Andrew Garfield – La battaglia di Hacksaw Ridge (Hacksaw Ridge)
Viggo Mortensen – Captain Fantastic
Denzel Washington – Barriere (Fences)
Migliore attrice in un film commedia o musicale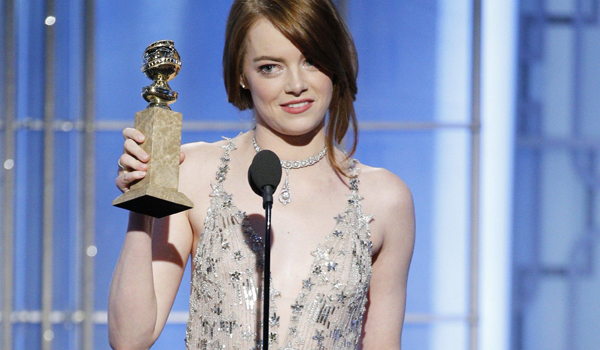 Emma Stone – La La Land
Annette Bening – 20th Century Women
Lily Collins – L'eccezione alla regola (Rules Don't Apply)
Hailee Steinfeld – The Edge of Seventeen
Meryl Streep – Firenze (Florence Foster Jenkins)
Migliore attore in un film commedia o musicale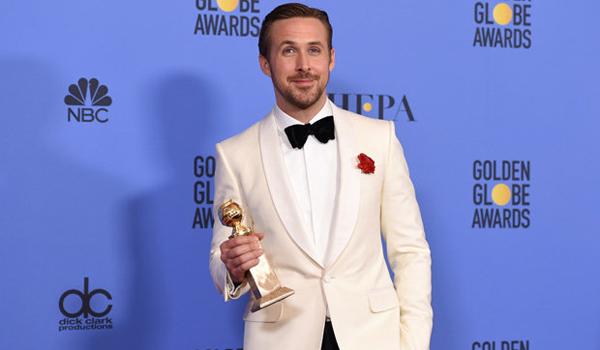 Ryan Gosling – La La Land
Colin Farrell – The Lobster
Hugh Grant – Florence (Florence Foster Jenkins)
Jonah Hill – Trafficanti (War Dogs)
Ryan Reynolds – Deadpool
Miglior film d'animazione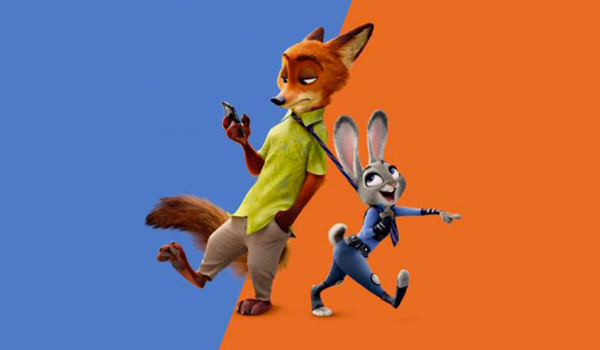 Zootropolis (Zootopia), regia di Byron Howard e Rich Moore
Kubo e la spada magica (Kubo and the Two Strings), regia di Travis Knight
La mia vita da Zucchina (Ma vie de Courgette), regia di Claude Barras
Oceania (Moana), regia di Ron Clements e John Musker
Sing, regia di Garth Jennings
Miglior film straniero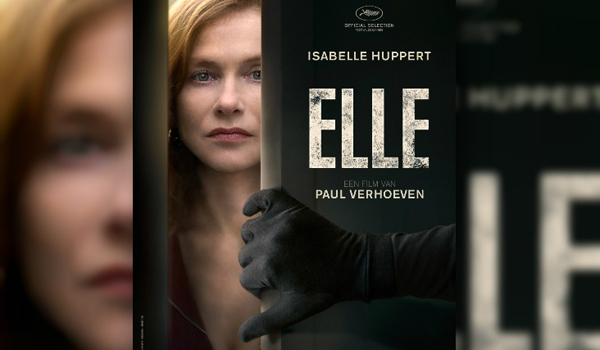 Elle, regia di Paul Verhoeven (Francia)
Il cliente (Forushande), regia di Asghar Farhadi (Iran)
Divines, regia di Uda Benyamina (Francia)
Neruda, regia di Pablo Larraín (Cile)
Vi presento Toni Erdmann (Toni Erdmann), regia di Maren Ade (Germania)
Migliore attrice non protagonista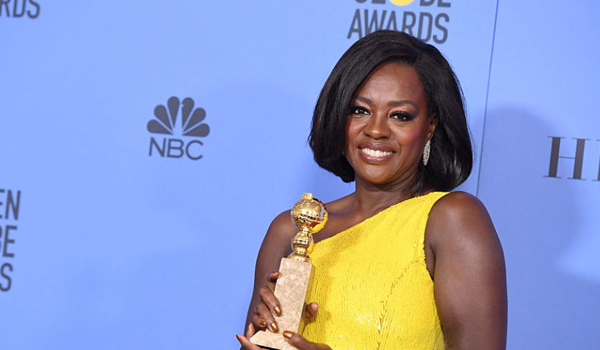 Viola Davis – Barriere (Fences)
Naomie Harris – Moonlight
Nicole Kidman – Lion – La strada verso casa (Lion)
Octavia Spencer – Il diritto di contare (Hidden Figures)
Michelle Williams – Manchester by the Sea
Migliore attore non protagonista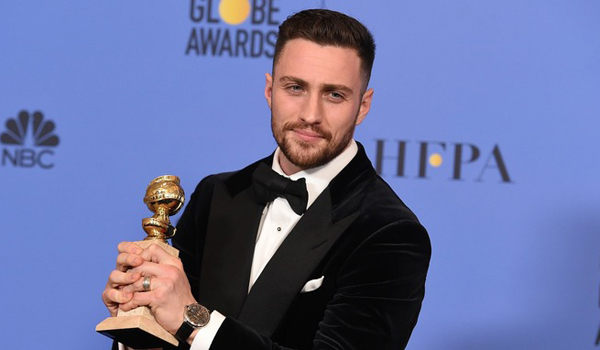 Aaron Taylor-Johnson – Animali notturni (Nocturnal Animals)
Mahershala Ali – Moonlight
Jeff Bridges – Hell or High Water
Simon Helberg – Florence (Florence Foster Jenkins)
Dev Patel – Lion – La strada verso casa (Lion)
Migliore sceneggiatura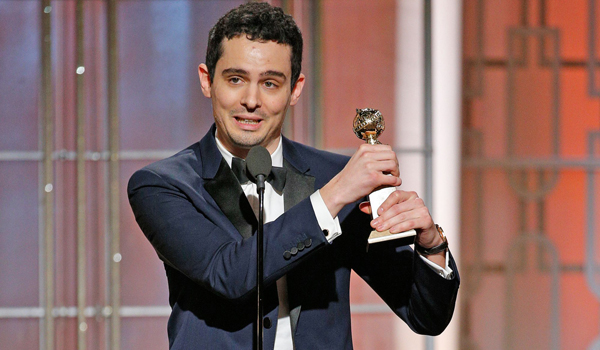 Damien Chazelle – La La Land
Tom Ford – Animali notturni (Nocturnal Animals)
Barry Jenkins – Moonlight
Kenneth Lonergan – Manchester by the Sea
Taylor Sheridan – Hell or High Water
Migliore colonna sonora originale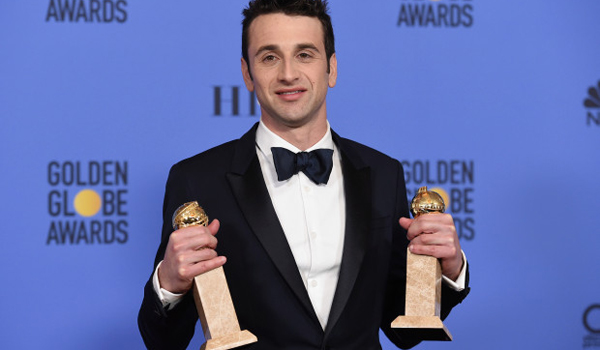 Justin Hurwitz – La La Land
Nicholas Britell – Moonlight
Jóhann Jóhannsson – Arrival
Volker Bertelmann e Dustin O'Halloran – Lion – La strada verso casa (Lion)
Pharrell Williams, Hans Zimmer e Benjamin Wallfisch – Il diritto di contare (Hidden Figures)
Migliore canzone originale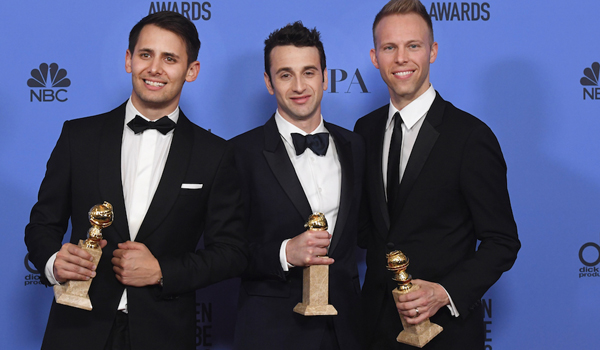 City Of Stars (Justin Hurwitz, Benj Pasek e Justin Paul) – La La Land
Can not Stop Feeling! (Max Martin, Shellback e Justin Timberlake) – Trolls
Faith (Ryan Tedder, Stevie Wonder e Francis Farewell Starlite) – Canta
Gold (Brian Burton, Stephen Gaghan, Daniel Pemberton e Iggy Pop) – Oro
Come Far Andrò (Lin-Manuel Miranda) – Oceania (Moana)
Premi per la televisione
Miglior serie drammatica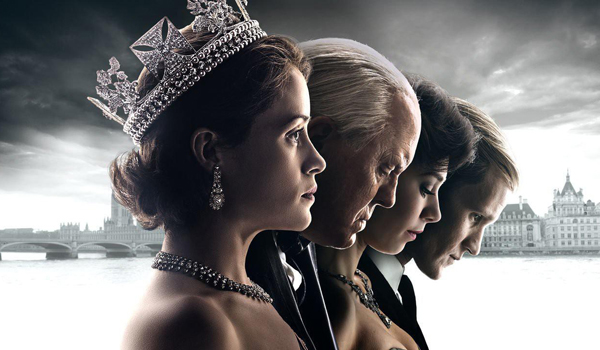 The Crown
Stranger Things
This Is Us
Il Trono di Spade (Game of Thrones)
Westworld – Dove tutto è concesso (Westworld)
Miglior attrice in una serie drammatica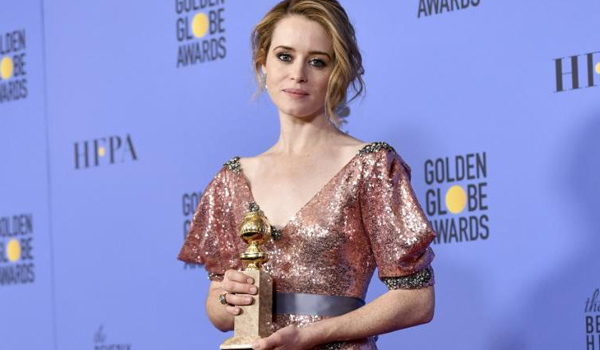 Claire Foy – The Crown
Caitriona Balfe – Outlander
Keri Russell – The Americans
Winona Ryder – Stranger Things
Evan Rachel Wood – Westworld – Dove tutto è concesso (Westworld)
Miglior attore in una serie drammatica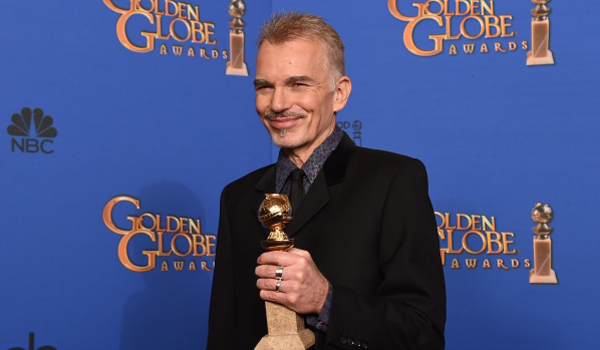 Billy Bob Thornton – Goliath
Rami Malek – Mr. Robot
Bob Odenkirk – Better Call Saul
Matthew Rhys – The Americans
Liev Schreiber – Ray Donovan
Miglior serie commedia o musicale
Atlanta
Black-ish
Mozart in the Jungle
Transparent
Veep – Vicepresidente incompetente (Veep)
Miglior attrice in una serie commedia o musicale
Tracee Ellis Ross – Black-ish
Rachel Bloom – Crazy Ex-Girlfriend
Julia Louis-Dreyfus – Veep – Vicepresidente incompetente (Veep)
Sarah Jessica Parker – Divorce
Issa Rae – Insecure
Gina Rodriguez – Jane the Virgin
Miglior attore in una serie commedia o musicale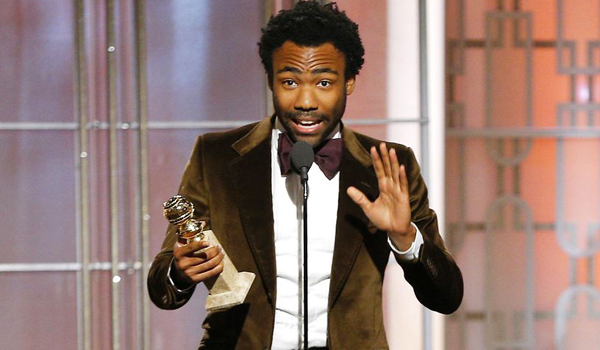 Donald Glover – Atlanta
Anthony Anderson – Black-ish
Gael García Bernal – Mozart in the Jungle
Nick Nolte – Graves
Jeffrey Tambor – Transparent
Miglior miniserie o film per la televisione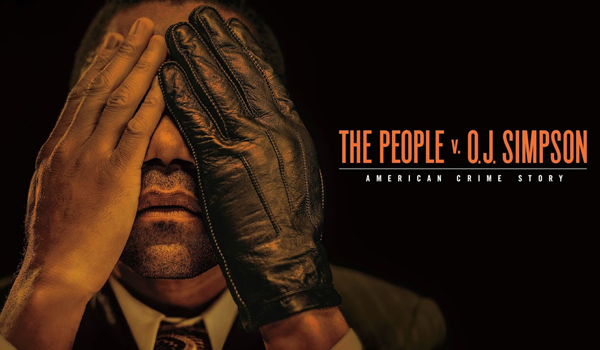 The People v. O. J. Simpson: American Crime Story
American Crime
The Dresser
The Night Manager
The Night Of – Cos'è successo quella notte? (The Night Of)
Miglior attrice in una mini-serie o film per la televisione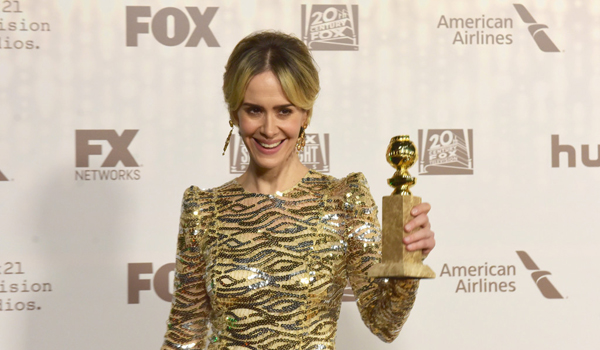 Sarah Paulson – The People v. O. J. Simpson: American Crime Story
Felicity Huffman – American Crime
Riley Keough – The Girlfriend Experience
Charlotte Rampling – London Spy
Kerry Washington – Confirmation
Miglior attore in una mini-serie o film per la televisione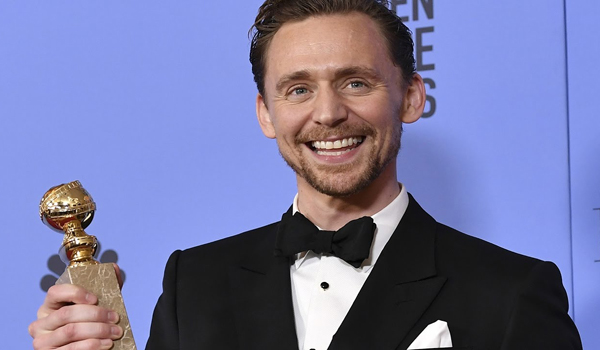 Tom Hiddleston – The Night Manager
Riz Ahmed – The Night Of – Cos'è successo quella notte? (The Night Of)
Bryan Cranston – All the Way
John Turturro – The Night Of – Cos'è successo quella notte? (The Night Of)
Courtney B. Vance – The People v. O. J. Simpson: American Crime Story
Migliore attrice non protagonista in una serie, mini-serie o film per la televisione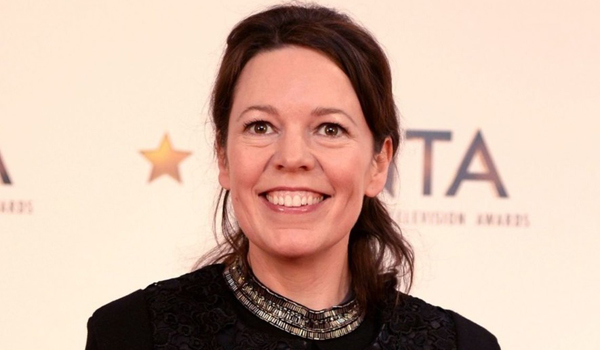 Olivia Colman – The Night Manager
Lena Headey – Il Trono di Spade (Game of Thrones)
Chrissy Metz – This Is Us
Mandy Moore – This Is Us
Thandie Newton – Westworld – Dove tutto è concesso (Westworld)
Miglior attore non protagonista in una serie, mini-serie o film per la televisione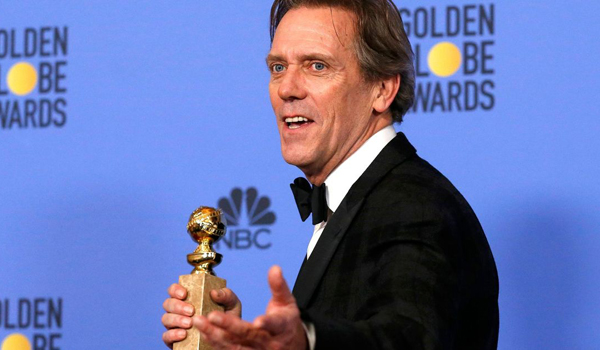 Hugh Laurie – The Night Manager
Sterling K. Brown – The People v. O. J. Simpson: American Crime Story
John Lithgow – The Crown
Christian Slater – Mr. Robot
John Travolta – The People v. O. J. Simpson: American Crime Story
Golden Globe alla carriera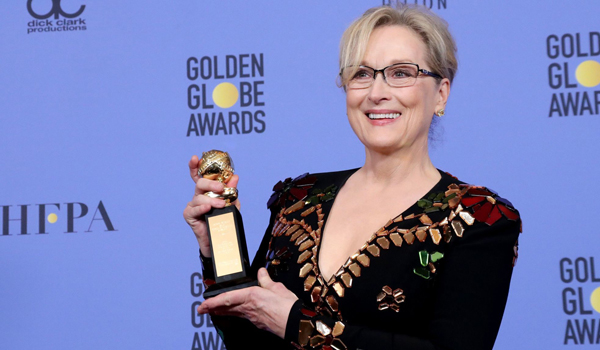 Miss Golden Globe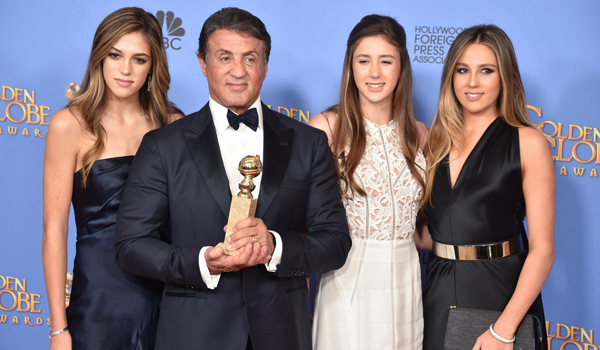 Sophia Stallone
Sistina Stallone
Scarlett Stallone